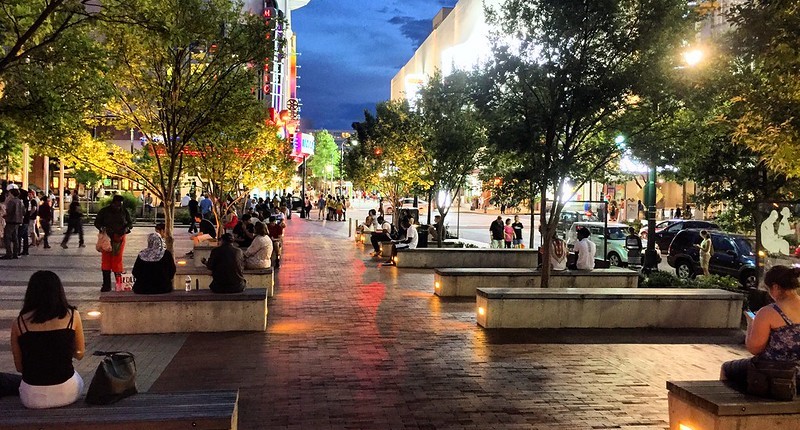 Montgomery is home to a strong school system, well-paying jobs and technology clusters, remarkable diversity, growing urban centers, an expansive park system, and our nationally-heralded Agricultural Reserve. Montgomery County has long been an innovator when it comes to forward-thinking, progressive policy solutions. Among those innovative policy solutions are its inclusionary zoning program, parks and conservation, and transit initiatives.
With the county projected to grow by 230,000 residents over the next 25 years, progressive and innovative smart growth policies are a must-have for the county to handle that growth, generate the tax revenues necessary to maintain high-quality services, and thrive as a sustainable, equitable, and economically-competitive community.
Our Work in Montgomery County, MD
---
Past Campaigns
---
Accessory Dwelling Units: We teamed up with Habitat for Humanity Metro Maryland to make it easier for homeowners to add an accessory dwelling unit (ADU) to their home. We're continuing our advocacy and outreach by hosting homeowner ADU workshops and pushing for expanding financing tools, especially for low-income homeowners. Learn more >>>
Bus Rapid Transit: In 2013, the Montgomery County Council unanimously approved an ambitious 81-mile bus rapid transit system (BRT). We are advocating for a dedicated lane in this first stage by asking the Montgomery County Council to divert $16 million of design funding for the other routes toward building dedicated lanes on US 29. Learn more >>>
The Midcounty Highway Extended: The Midcounty Highway Extended, or M-83, is a proposed limited access highway that would connect Montgomery County's Clarksburg to Gaithersburg, and was initially proposed in the 1960s. The 6-lane highway, which would run parallel to Route 355 to the east, would harm wetlands, fragile stream valleys, the agricultural reserve, and divide existing neighborhoods in Montgomery Village and Germantown. Learn more >>>
Latest Happenings
---
At 10:30 this morning Montgomery County and State of Maryland officials unveiled new state road signs at the major entry points into the county's nationally recognized Agricultural Reserve. Now drivers who experience the transition from surrounding suburbs into the 90,000 acre reserve will see "Welcome to Montgomery County's Agricultural Reserve" signs to know that they are entering a special place in the Washington DC region.
Read More
In the midst of painful budget cuts and transit fare increases, the Montgomery County Council is on the verge of voting to spend $89 million, or $80,000 per space, for a 1,150 space parking garage in the heart of the walking and biking-oriented Bethesda Row district. The new garage will be adjacent to the Capital Crescent Trail and a block away from the planned South entrance of the Bethesda Metro station. The Council's transportation committee voted for the garage on Friday, before sending the issue to the full Council.
Read More